Let's Talk
We are the team in teamwork.
Direct Channels brings you a team of proven experts with a diverse set of capabilities across many disciplines including call center operations, training and facilitation, marketing strategy, brand development, tele-channels education, sales, technology, advertising design, and copywriting. Our unique voices come with different perspectives to strengthen the dialogue for your business, forward your brand, and create informed, memorable high-touch customer experiences.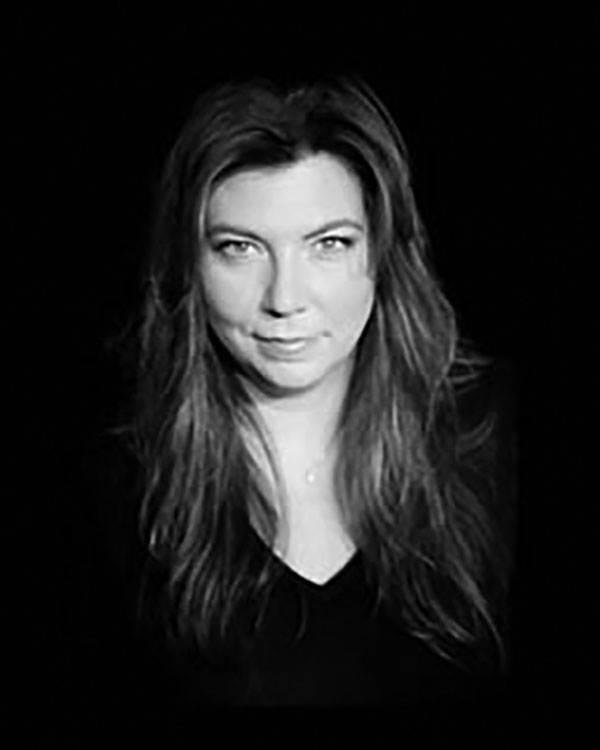 Melody Medina,

Owner/CEO
is a true leader, trainer, sales coach, and customer service guru. A rare multi-channel marketing professional with over 20 years of Fortune 500 domestic and international experience. Melody comes to you with decades of brand development for telemarketing, teleweb, call center operations, "feet on the street" and retail channels. Her work has consistently increased customer satisfaction scores, and generated long-term customer loyalty behaviors including increased tenure, likelihood to recommend, referrals and repeat transactions. Before starting Direct Channels, Melody led Ogilvy & Mather's Live Dialogue Consulting Group as a Senior Partner where she improved business for every project she managed including customer acquisition, early engagement, loyalty, retention, and customer satisfaction programming for both B2B and B2C customers. Originally from rural Wyoming, Melody has a wild west attitude that serves her well in her new hometown, New York City.
Dan Chan,

President
is a resourceful, big picture thinker with extensive marketing, product, and sales experience for B2B and B2C. Above the line, and below the line, Dan finds a way to improve on the bottom line for his clients. He comes to you with an in-depth and proven understanding of custom service models and sales operations, loyalty programming, product development, and business development. Prior to joining Direct Channels, Dan contributed to American Express in a variety of leadership roles including Vice President of Industry Development and Marketing. Over his 14-year tenure, he introduced new products, created new communication channels, helped drive results and innovation for the future, and even filed for – and was granted – four USPTO patents to exceed expectations in every way. Before joining American Express, Dan was a member of the core team at Coopers & Lybrand specializing in telecommunications and non-profit industries.
Michael Cooper,

Senior Trainer
is a sales performance improvement expert with more than 12 years experience inspiring sales and retention representatives to outperform the competition in every measurable metric. Michael is a master trainer and a gifted coach for sales, servicing, and customer retention. Before joining Direct Channels, Michael worked at Paradigm Direct/Mosaic Performance Solutions as a Senior Manager where he was responsible for launching new sales programs and managing vendor performance.
Christopher Armstrong,

Training Director
brings over 20 years of direct marketing, call center analytics, operations, and instructional design experience to the Direct Channels team.  Having served in both client and vendor capacities, Christopher has a unique ability to see the issues and opportunities from both sides of the business. Christopher has a proven track record of cost containment, performance analysis, and multi-media training design. Prior to joining Direct Channels, Christopher served as the Sr. Manager of Customer Care Analytics for Cricket Communications where he spearheaded procurement and cost containment projects totaling $20 million+.
Edward Medina,

Business Administrator
is a proud veteran with over 22 years in the USAF. He brings an impressively detailed and disciplined approach to business and administrative responsibilities to our team. Always active behind the scenes, he works non-stop to ensure business operations move without a hitch for clients, management, and staff. Before joining the Direct Channels Team, he was a Health Administrator for a Joint Medical Clinic with the VA and DoD. It was one of the first Joint operations to share services for beneficiaries, and became the business model that set the foundation for new Joint Ventures.
David Tuckman,

Executive Creative Director
is an award-winning advertising Creative Director with decades of general, direct, and digital marketing experience and creative leadership. He honed his creative skills at agencies including McCann, Ogilvy, Digitas, and contributed in building results-oriented strategic branding and conceptual solutions that helped grow brands including IBM, American Express, Grubhub, Amazon, and many more. His work is insightful and engaging. His passion is tireless.